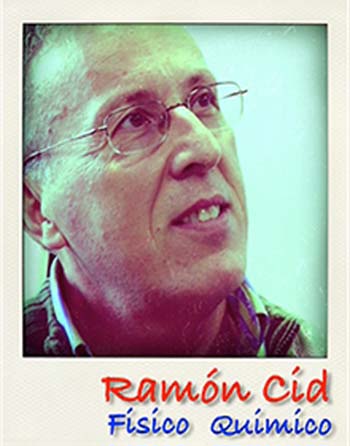 On 8 November, Mr. Ramón Cid Manzano, graduate in Physics and Chemistry and head of the Department of Physics and Chemistry in a secondary school, gave a lecture entitled "
Science for the Contemporary World from the point of view of sustainability and IT
".
He started his lecture by summarizing the main features of the scientific work, the role of the discourse and the use of science in solving everyday problems. In this sense, he claimed that scientific knowledge had reinforced the world's understanding and citizens' critical nature.
Then, he focused on the two thematic units into which the subject "Science for the Contemporary World" is divided. To this purpose, he showed teachers those resources that are available in the Internet, assessed their educational use, and proposed several activities to be implemented in Climantica's blogs and lessons.
In the thematic units called "Sustainable Management" and "New Uses, New Materials", and taking climate change as a focal point, he encouraged teachers to introduce in the syllabus some activities regarding the
ITER Project
(Nuclear Fusion) and Nanotechnology, as well as some activities related to the Universe's origin and scales and the Earth's formation taking into account the present cosmological facts showed in the
NASA
or the
GTC
websites.
Following the same educational approach, he argued different trends in the present scientific research: Nanotechnology as well as Hadrontherapy, the GRID or LHC accelerator (CERN) which are directly connected with the issues covered in CCMC blogs.
In conclusion, Mr. Cid, who has proved his wonderful communication skills, gave a brilliant lecture that became very useful for teachers' daily work.