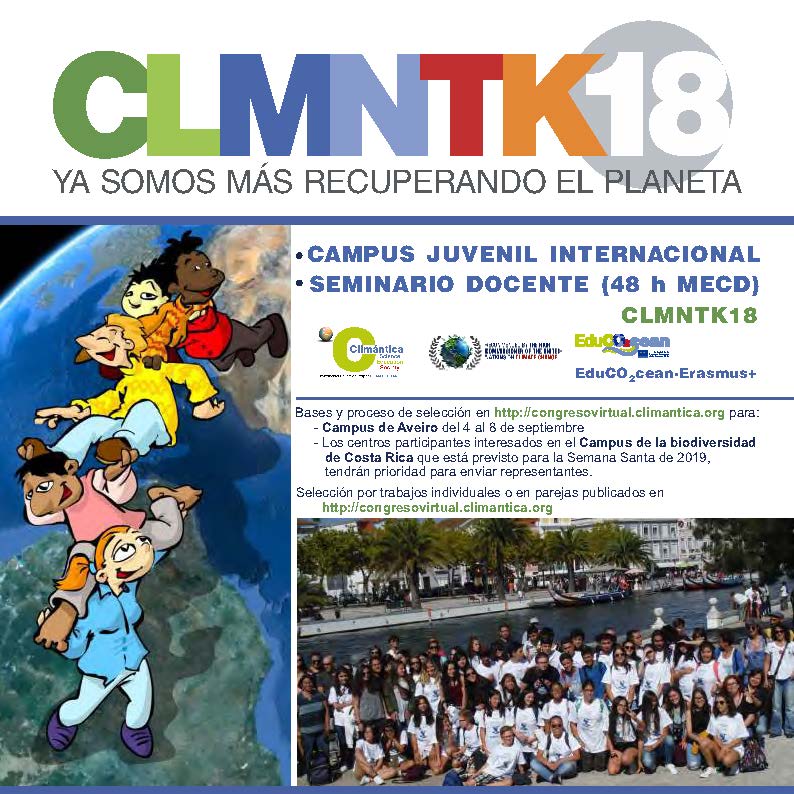 The Climántica project, in consortium with Fábrica de Ciencia Viva and the University of Aveiro, with the SEPA-Interea research group of the University of Santiago de Compostela and the Genomics Medicine Group of the University of Santiago de Compostela, convene the process to select the students who will participate in the CLMNTK18 International Camp and their accompanying teachers, who will take part in the 48-hour accredited Teaching Seminar by the Ministry of Education, Science and Sports (MECD).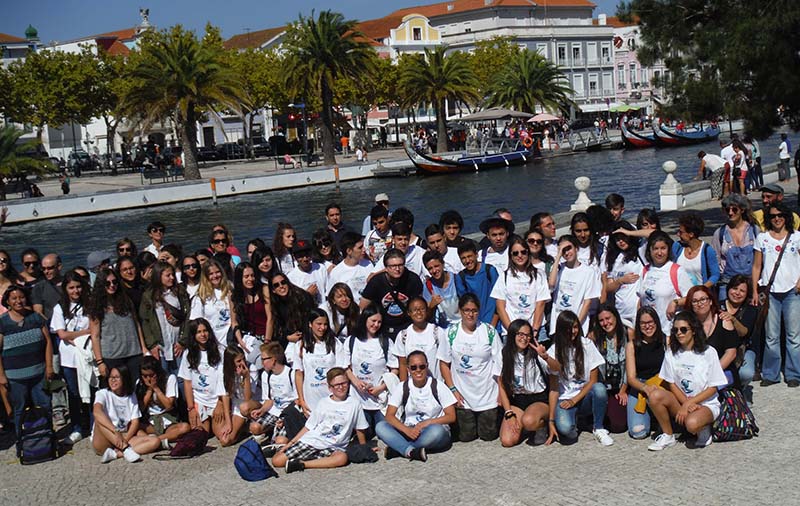 With this selective process, the students who will participate in the Camp which will be held at the Fábrica de Ciencia Viva of Aveiro (Portugal) will be selected. The centers participating in this campus will have priority to send representatives to the biodiversity Camp for Latin America and Europe that is scheduled to take place in Costa Rica in the Holy Week of 2019.
Download Camp brochure CLMNTK18
Download brochure of the Teaching Seminar 2018
Poster download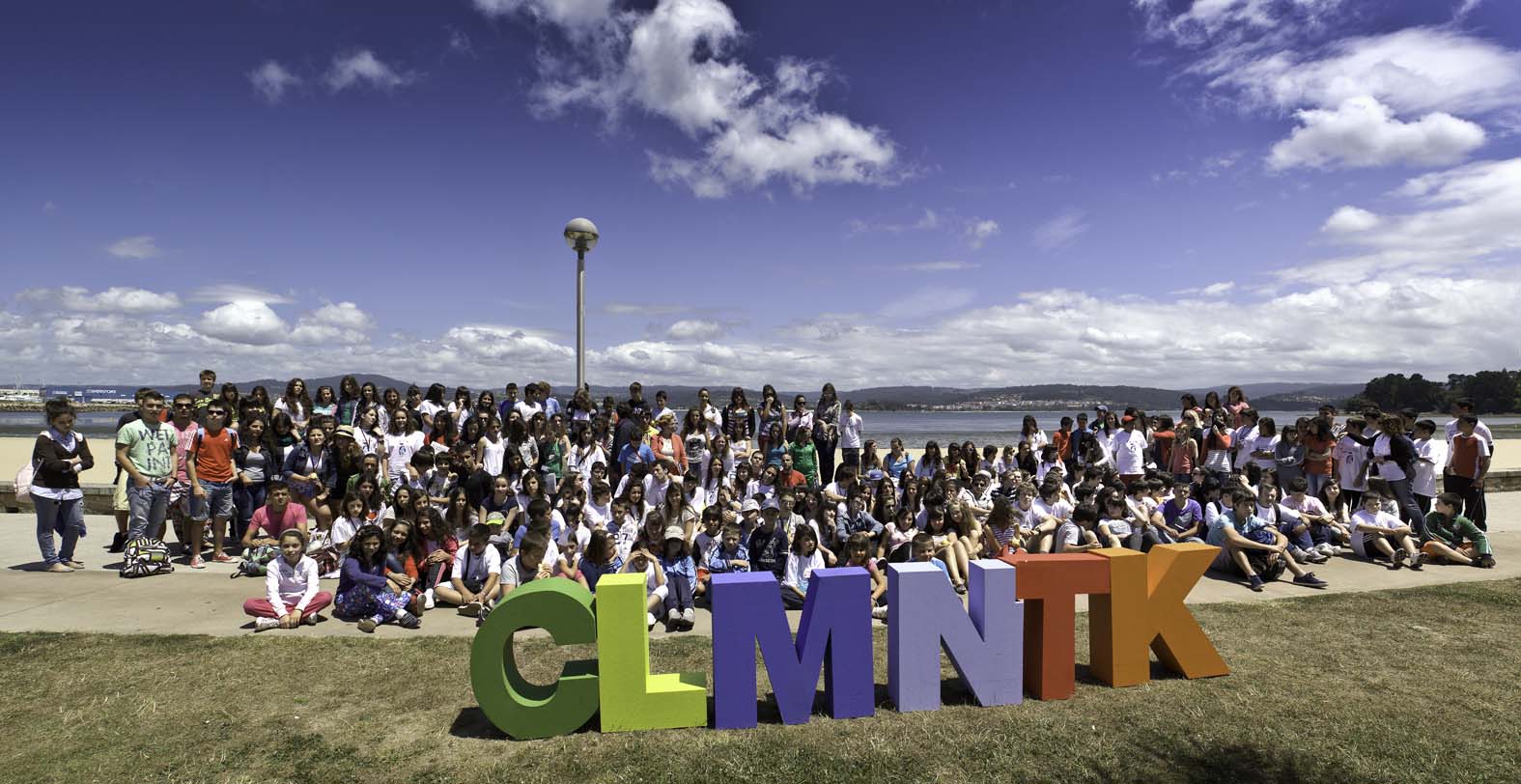 This campus will adapt to the coastal environment the model which was developed last year in the framework of the strategic alliance for innovation EduCO2cean-Erasmus +, approved and financed by the EU from September 1, 2016 to August 31, 2018, thus giving sustainability to that initiative. Like that one, it will also seek to generate two types of products made through collaborative work:
Short films which integrate images in order to express the acquired knowledge in the campus, comparing and increasing them through the use of augmented reality, with the ones that the students will bring from their places of origin. Robotics, laser light, holography and augmented reality will be used to present scenarios that communicate a more sustainable future with responses to climate change.
An awareness-raising musical about climate change and global change in the ocean, which integrates theatre, music, dance, singing and visual arts projected by holography and laser light in the projection of the scenography. This proposal aims to evolve the proposals created at the 2018 campus.


The students will be selected for the quality of their products of awareness-raising on climate change, global change of the oceans and other global environmental challenges published in the platform of the international virtual congress CLMNTK18 according to the bases published in the sections Call and Criteria of selection for campus. The url that gives access to the virtual congress is the following one:


Announcement
Selection criteria for campus
Instructions in pdf and video to upload the works to the platform